Incense Warehouse
Regular price
Sale price
$0.01 USD
Unit price
per
Sale
Sold out
Share
Super Incense Sample Surprise
Hippie Bohemian Sample Surprise Incense only one penny!. We will send you a surprise scent from Exotic India. Sample incense fragrances and brands may vary from what is pictured based on available stock. Please only 1 sample per order. Thank you for your honesty.
ENJOY!
Size chart
View full details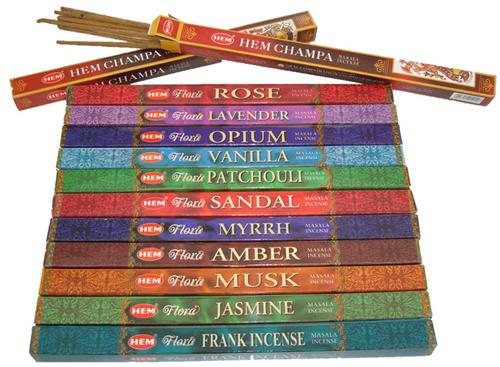 Sizing
Hippie Bohemian "One Size Fits All" Clothing
Pay attention to the garment measurements  located in the description of every item on this site. You will need this information to see if the item will fit you. Make sure that the garment measurements are at least 2-3 inches BIGGER than your body measurements.
So many of the really authentic hippie bohemian clothing comes as "Free Size" One size fits all" or "One Size Fits Most".
In reality, One Size clothing means that the style item is only manufactured in One Size rather than One Size is meant to fit all.

Obviously, one garment could never fit "all" people, but this type of clothing is usually meant to be worn loose and the cut of the garment is meant to drape nicely on a wide range of sizes.

Even within one clothing maker, the cut of the "one size fits all" clothing can vary dramatically between styles as well. For example an Indian kurta will be cut larger than an Indian camisole top and both are "One Size"

Because of this, any good online website that specializes in selling this type of clothing should include the measurements of each garment so the shopper can determine if the item will fit. Make sure to read the garment measurements of each item on this site to prevent size and fit issues.

Will This Item Fit Me? A Little Work Prevents A Lot Of Returns!

You must measure yourself accurately!

Measure yourself (Bust waist hip) with a measuring tape and don't pull the tape tight. It should be loose. Make sure you are measuring the fullest part of your hip usually 8 inches below the waist.

Check your body measurements against the garment measurements.

Make sure the garment measurements are at least 2-3 inches BIGGER than your body measurements and you should be fine.

Extra Hints

Some styles are worn looser than the average 2-3 inches larger than your body measurements. In this case measure one of your favorite fitting garments and compare those measurements to the items you are shopping for.

Remember the garment measurements must be BIGGER than your body measurements.

Using A Favorite Garment To Find Your Measurements
If you prefer another way to find your garment measurements is to take a favorite piece of clothing from your closet that fits well and measure that. This will give you an idea of what your garment measurements are.
Materials and care
All of the items on this site are handmade. The best option for washing is always hand wash separately in cold water and line dry to preseve color. Do not wring fabric.
Domestic shipping prices

Domestic Shipping prices are based on USPS rates determined by service, weight, and zone

International shipping prices

We only ship within the USA